Estate Management Construction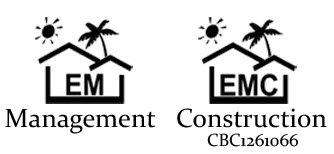 Ken's Remodeling and Redesigning Projects
CAPTIVA | SANIBEL | SOUTH SEAS ISLAND RESORT | SW FLORIDA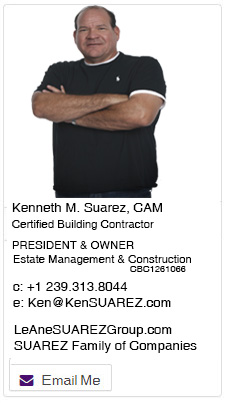 Ken is a 4th generation native Floridian and is currently President/Owner of Estate Management Construction, LLC a full service construction, remodelling, redesigning, developing firm. Ken has over 27 years of experience in residential construction and commercial development mainly focusing on Captiva Island. A veteran of the United States Coast Guard, he began his career on Captiva Island in 1988 at South Seas Plantation Resort and Yacht Harbour. He later started Estate Management Construction in 1995 servicing the islands as a full construction and development company. In 2007/2008, he was hired as Vice President of Operations at Ernie Els Design, an international golf course design and real-estate development group. Integrity and excellence in both development and community service are core principles that guide Ken and his team. EMC LLC has a long-term track record of providing extraordinary service remodeling, and developing for their clients.
Ken is a specialist in State of Florida DEP Coastal Construction residential permitting, Lee County building codes, setback regulations, easements, and building requirements. He personally expedited 65 Hurricane Charley claims for his clients successfully and won 2 appeals through mediation to obtain maximum insurance payments for claims filed.
His professional certification includes: Certified Building Contractor, Community Association Manager (CAM), Realtor, Certified Rooms Division Executive (CRDE) from The American Hotel & Motel Association of America.
SERVING SANIBEL CAPTIVA & SW FLORIDA SINCE 1995
Licensed and Insured