On June 28, the Sanibel-Captiva Conservation Foundation documented the hatching of a leatherback sea turtle nest on Captiva – a very rare occurrence for the Gulf coast of Florida.
SCCF volunteer permittee Kerry Salatino saw that the leatherback nest had hatched that morning and was able to photograph two hatchlings that were still making their way to the sea. One of the small black turtles, which are more than double the size of loggerhead hatchlings, fell into a hole that had not been filled in by beach-goers.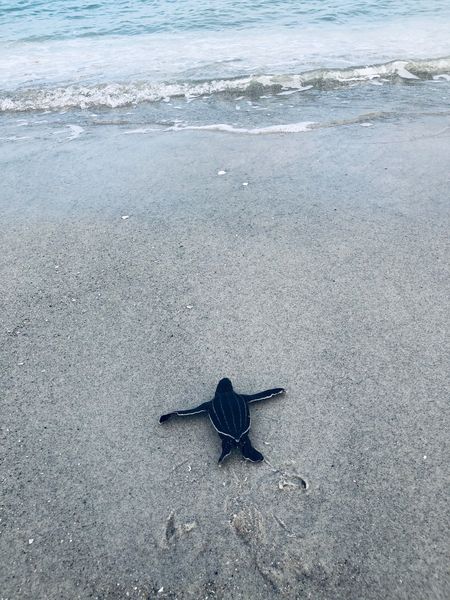 The hatching marked the first time a leatherback nest has been documented on Captiva, which also surpassed on June 28 its record for the most loggerhead nests ever recorded with 196.
Click here for complete article