Peak season traffic is mounting on the island, causing the Sanibel Police Department to issue a traffic alert Thursday, Dec. 27. Police Chief Bill Dalton urged motorists to travel with care and watch the time of day when leaving the island.

In peak season (now through April), the City of Sanibel reports nearly 13,000 vehicles come to the island daily and typically onto the island from 8 a.m. to noon and egressing from 2:30 to 6:30 p.m. Traffic is reportedly at its highest volume on Saturdays and lightest on Tuesdays and Sundays.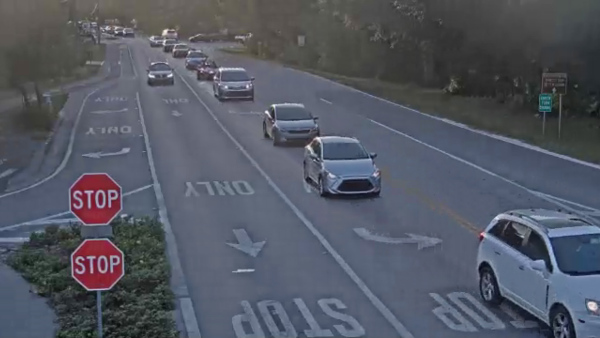 "Through careful analysis of traffic patterns, we can now provide guidance on how to plan your travels on the island," said Sanibel Mayor Kevin Ruane.

The city announced Thursday its street camera upgrades are complete and streaming live from two additional intersections. Four cameras have been added at the Periwinkle Way and Lindgren Boulevard intersection and two new ones at Lindgren and East Gulf Drive. All 12 of the cameras can be viewed at the city's website or by downloading the free Sanibel Bound app.

"We want to provide our residents with real-time, live-stream viewing of traffic conditions at key intersections," the city said of the purpose for the street camera project.

In 2018, Sanibel City Council and Planning Commission held a series of workshops to address the challenge of traffic congestion during the three to four months of peak season. Utilizing technology, such as the street cameras and electronic signs to alert motorists of any traffic delays before the Sanibel Causeway toll booth, as well as modifying travel behavior to avoid peak traffic times or walk or bike, are part of the city's long-term plans.

Visit the city's website, mysanibel.com, for more information on its traffic communications strategy.